Sugarloaf Township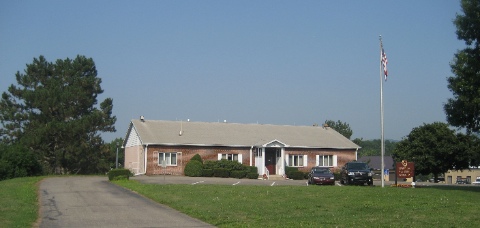 Effective June 1, 2020, the municipal office will reopen to the public.  We prefer all correspondence and payments are mailed to 858 Main Street, Sugarloaf, PA  18249.  If you need to come to the office, you will be required to wear a mask and maintain a social distance of 6 feet from all Township employees.  Office staff is available by phone from 7:30 am to 3:30 pm, Monday through Friday.
Electronics Recycling Day
Sugarloaf Township is sponsoring an Electronics Recycling Event on August 1, 2020 from 8:00am to 12:00pm at the Valley Elementary/Middle School. There is a $10.00 fee per car for residents. The fee for non-residents is $20.00 per car. There are quite a few items that can be recycled free of charge. Some items will have costs associated with their disposal. Please review the attached flyer to calculate your fees and bring with you cash or check (no cards). Please bring exact change if you can. Checks are to be made payable to Responsible Recycling Services (RRS).
Electronics Recycling Information – 2020
Municipal Office
To contact our office please call 570-788-3575 or email sugarloafluzerne@ptd.net .
Sugarloaf Township Building
The Sugarloaf Township Building is located at 858 Main Street, Sugarloaf, PA 18249.
Township Supervisors
Rick Weaver, Chairman of the Board
Joseph DiSabella, Sr., Vice Chairman
Richard Yost, Secretary / Treasurer
Attorney Joseph Ferdinand, Solicitor
Tax Collector
Jennifer Pecora, (570) 359-3191 or email sugarloaftc@gmail.com.
Right to Know Officer
Sandra Fisk, (570) 788-3575, or email sugarloafluzerne@ptd.net